Rowclock
Rowclock is simple and reliable, so you can Just Row and don't have to worry as Rowclock has :
END OF SOMMER SALE
Use "EOF" For 10% off
Produced In & Ships From Denmark
Rowclock is optimized to use as little power as possible, and it will keep running for up to 2 years on the included batteries, so you never have to charge or change the batteries.
Rowclock i made from light weight material, weighing in at only 150g, so its sure to never slow you down when you row
Water Resistant
Don't worry about splashing or even a quick drop in water, with Rowclocks water resistant design
NO SETUP
Installing Rowclock is as quick and easy as 1 2 3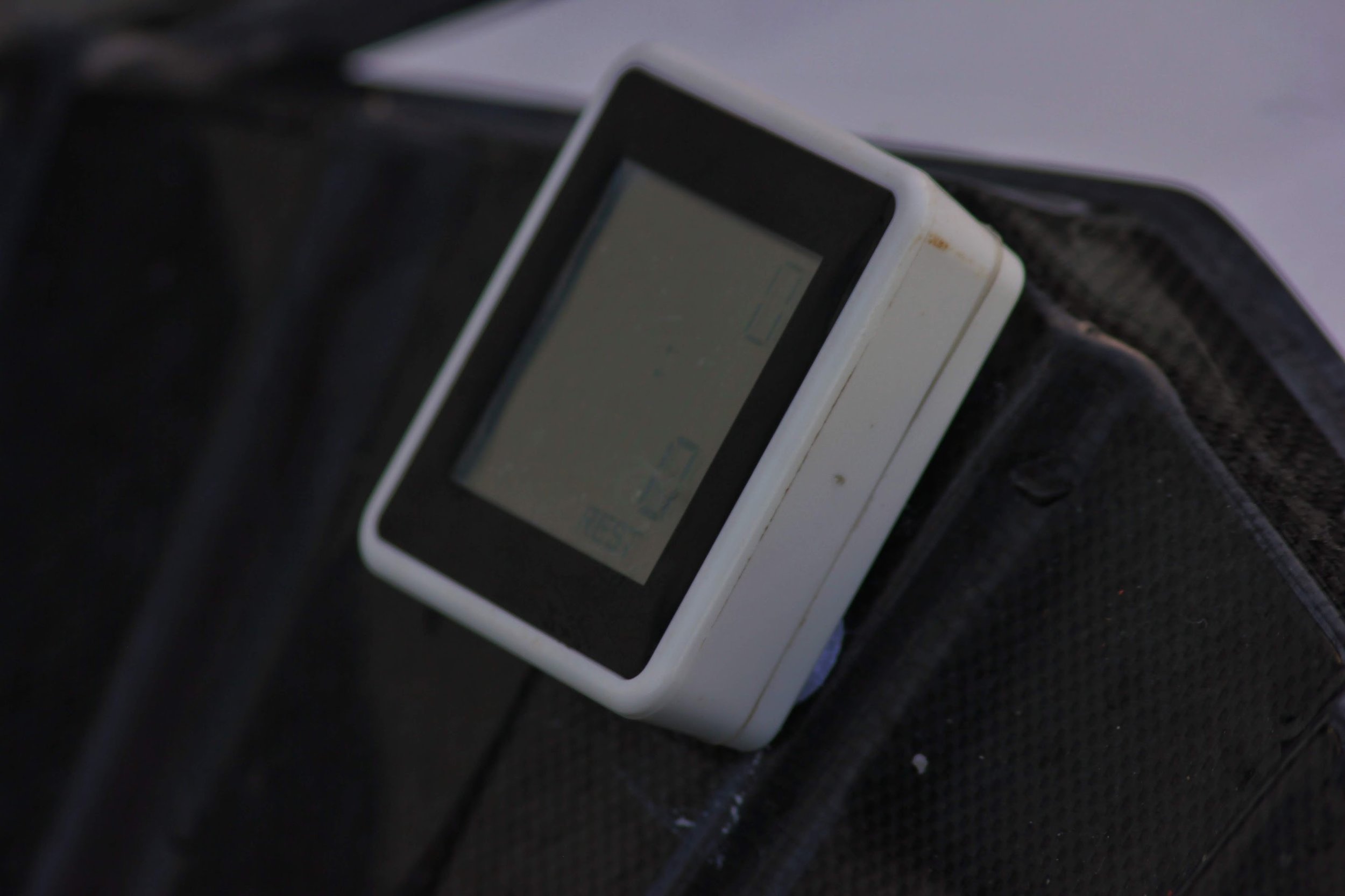 Rowclock is simply mounted to the boat with an easy Velcro like system
Batteries are already in, so just double-tap the Rowclock to turn it on
The only thing left to do, is to just row
SMART TECHNOLOGY
Rowclock is smart and show info just for the current lane
When you start rowing, Rowclock will automatically reset the timer, stroke count and strokes per minute, so you only see relevant for information for the current lane you're rowing
When you stop rowing, rowclock will show you the average stroke rate, time and number of strokes for the lane you just rowed.
The only time you have to touch the Rowlock, is when you turn it on, by a double tap, or if you want to see the total strokes and time for your entire trip and not just the current lane.
Are you a group or friends or a rowing club who want 5 or more rowclocks, get a minimum of $20 (5%) Discount, and most likely more, please contact us if you're interested.